Tanam Sethi
Basics of Social Media Marketing
Obviously everybody knows how to use social media today but here are some basic important points to be noted.
1. Introduction: Social media is a great way to connect with people and share your content.
What if you could engage people on social media at the same time as you are doing your own? This is the topic of this article. We would like to share some strategies that we have come across that have proven effective in getting more traffic on your social media pages.
The first strategy is to always be posting content. If you are a professional, this is a very hard thing to do, but it is much simpler than it might seem. The more content you put out there, the more opportunities for people to engage with you. And we know that there are people who want to do that for free, so making sure that you are always posting new content will help get them hooked on your platform and keep them coming back for more.
The second strategy is to check out your competition's social media pages and make sure they're not doing something that's not working for them. There are many ways of doing this, one of which is looking at different hashtags and seeing which topics they use heavily and see if they aren't using those hashtags as well.
2. Consistently posting content: By posting content regularly, you can keep your audience engaged and coming back for more.
Consistently posting content: By posting content regularly, you can keep your audience engaged and coming back for more. Publish once and share a million times. Share your content with the community by replying to people or comments on your posts. Provide the community with an active presence on your social media channels.
To be consistent in the tone used in social media messages, you must first understand who it is that you are speaking to when sending those messages. For example, if you're speaking to millennials, you wouldn't use the same vernacular as you would if you were speaking to those in the baby boomer generation. Age, geographical location, gender, interests, aspirations--each of these segment groups of people, and knowing which group you're speaking to allows you to choose a tone of voice that your audience will understand.
How many times do you post in a week?
Get some days off (5-6 days a week)

Daily (every type of content)
3. Engaging with the community: By interacting with other users on social media, you can build relationships and grow your following.
A study published in the journal "Journal of Consumer Psychology" found that posting on social media is not just about your account, it is a part that you're playing in your community to build relationships with others in the same industry. Responding to comments, DMs and engaging with the communtiy of other creators in your space too can be a lot helpful to your account. It feels like you are directly in touch with your followers.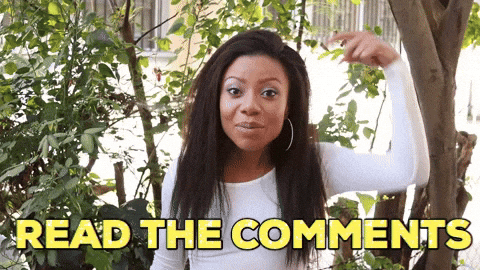 The researchers found that when people engage with Facebook's online community, they are more likely to be followed by other users. A follow-up study also showed that people who like a page will also be more likely to like its posts.
4. Collaborating with other content creators: Teaming up with other creators can help you reach new audiences and promote your content.
When beginning a collaboration, it's important to select the company or person you work with wisely. Choose a brand that's too similar to your own, and you risk losing business by competing with them. On the other hand, if the brand's identity, values, or products are vastly different from your own, you may alienate your audiences. Make sure you look for businesses or influencers that will offer something unique to your target audience but will still be relatable for them. Effective collaborations should harmonise and bring a fresh, positive impact to your digital presence.
Check out the person/company you'd like to collaborate with to make sure they'll bring you the kind of attention you're looking for. You should avoid working with a brand that have a bad reputation, or that has recently been under scrutiny; this may have a negative impact on your brand identity and consumer's perspective of your brand. If you're willing to work with a brand/influencer, you should be comfortable imagining them as an extension of your own company. Ask yourself: am I okay with people linking my brand with theirs? Make sure you choose a partnership based on the benefits of your collaboration for your audiences.
5. Using social media ads: Paid ads can be a great way to reach new people and boost your traffic.
If you're planning to use ads on social media, you need to be aware of the different types of ads available. There are three major types and they're used effectively by many ads companies:
Paid Ads are the most effective and they will bring in more traffic than any other type of ad. Paid ads are targeted specifically at people who are willing to pay for them.
Affiliate Ads allow you to advertise your products or services for free but when someone clicks on the link, a commission will be paid out to you. They work well for businesses that want to sell a product or service online that has a high demand but cannot yet sell it themselves because their website is too small or does not have enough visitors.
SEO Backlinks are one of the best ways to generate traffic from search engines, as these links will show up in search engine results pages (SERPs). This process is usually easy and takes only a few minutes per week so it's definitely worth setting up if you can afford it. You can also consider selling your backlinks via affiliate programs like ClickBank and Amazon Affiliates.
6. Analyzing your analytics: Keep track of your social media activity and analyze what's working well to further improve your results.
Social media analytics is broader than metrics such as likes, follows, retweets, previews, clicks, and impressions gathered from individual channels. It also differs from reporting offered by services that support marketing campaigns such as LinkedIn or Google Analytics.
Social media analytics uses specifically designed software platforms that work similarly to web search tools. Data about keywords or topics is retrieved through search queries or web 'crawlers' that span channels. Fragments of text are returned, loaded into a database, categorized and analyzed to derive meaningful insights.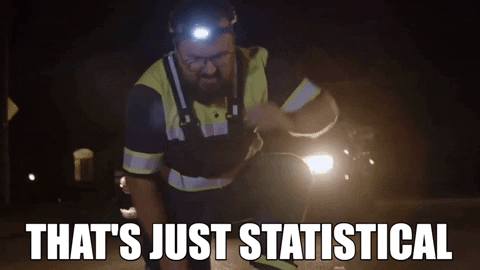 Social media analytics helps companies address these experiences and use them to:
Spot trends related to offerings and brands

Understand conversations — what is being said and how it is being received

Derive customer sentiment towards products and services

Gauge response to social media and other communications

Identify high-value features for a product or service

Uncover what competitors are saying and its effectiveness

Map how third-party partners and channels may affect performance
7. Conclusion: There are many ways to increase traffic on social media. By posting regularly, engaging with the community, and collaborating with other creators, you can reach new people and grow your following.
Let's Wind Up: Summary
Increase your traffic and engagement on social media:
Post regularly. It's the most effective way to maximize your reach. You can be active and engage your audience with content that generates comments, likes, shares and retweets.

Engaging with community will help you build a stronger following and discover new sources of information. Remember that the more powerful you become, the more people will trust you and share your content with others.

Allowing people to like, comment or share content will help you build a larger fan base and create loyalty among users. This is why it is important to figure out what works for you, as well as for other creators in order for them to grow their audience as well.

Collaborating with other creators is another great way to engage with audiences on social media but remember that all interaction should be genuine. You don't need an official account or website in order to get traffic through social media; people will still see it as an authentic source of information from a trusted source.

Focus on becoming a valuable resource by creating original content that has real value. A much better alternative would be to throw up something random on Facebook or Twitter; however, you can also choose a topic that relates specifically to what you do professionally or personally in order for your readership to feel more authentic.

In order to grow your following, get engaged with the community and participate in discussions and events. By doing this, you're going to increase your traffic as well as gain valuable feedback on what works for your audience and what doesn't.

Social media is great for marketing products, such as your own services or products provided by others. For example: if you choose a company that provides marketing-related services to a certain audience, you can use social media ine comfortable contacting you directly rather than relying on Facebook's "like" option (which is designed only for personal use).
What other ways have worked for you? Let us know in the comments below!